Clifton luxury accommodation should be stylish, elegant and convenient so that you can enjoy your rented villa, apartment or holiday home. Find the seaside property of your dreams right here.
If exclusivity was a prerequisite for vacation fun, guests would find Clifton beach accommodation at the top of the real estate listings. Snuggled between slanting cliffs alongside the breath-taking Atlantic Ocean, Clifton's beach culture is legendary and will leave a lasting impression on you.
Clifton Accommodation: Luxury Villas & Apartments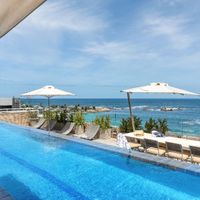 The penthouse at White Cliffs is a luxurious Clifton vacation rental, with uninterrupted sea views situated above Clifton 2nd beach, Cape Towns most famous beach and playground to the rich and famous.The penthouse is situated on the mountainside of Victoria Rd and is easily accessed from Victoria Road.…
From R 8,000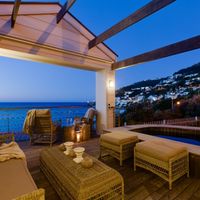 Clifton 39 is situated on the prestigious 3rd Beach Clifton, offering a superbly positioned, four-bedroom, three-bathroom bungalow which has been newly built with absolute attention to detail. Clifton 39 is undoubtedly the most well positioned bungalow on Clifton as the home is situated in prime position, allowing guests…
From R 8,000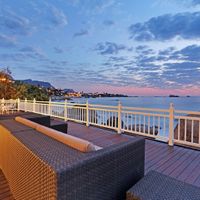 IVORY SANDS is a unique villa, situate on Clifton beach with direct access to the beach making it the perfect position for those wanting to experience a true beach holiday.The house has spectacular ocean views both bedrooms as well as the living area. Stacking doors open up…
From R 6,000
For bookings & more Clifton accommodation click here
Where is Clifton?
Clifton is a wealthy suburb in Cape Town that is bordered by Camps Bay, Bantry Bay and the CBD itself. The Table Mountain National Park is behind the beach community, which meets the sea and includes 4 famous beaches where five-star Clifton accommodation is often rented out to guests.
In Clifton, Cape Town accommodation is all about the Blue Flag status of its beaches. These beaches are often packed with affluent locals and important people from around the world. It's not unusual to spot celebrities tanning, swimming and reclining on holiday on these white sandy shores.
Why Choose To Stay in Clifton?
If your idea of a great vacation is one taken at the beach, you won't find a better spot for it than here. Guests enjoy exploring Clifton's 1st, 2nd, 3rd and 4th beach, and the giant smooth white boulders that cordon off each cove, adding a touch of privacy to a popular public area.
Pristine weather year round: Stay in windy Cape Town in this sheltered area for tropical summer days that never end. Surf, sun and café culture is what it's all about.
Direct contact with the beach: Sugar white sand on your doorstep and the security of knowing that you're in the best area South Africa has to offer.
Choose the luxury Clifton accommodation that appeals to you the most, whether it's a villa, bungalow, apartment or beachside home.
Clifton Apartments
Clifton apartments are diamonds that glitter along the Atlantic Coastline. These seaside wonders take luxury to new heights and will make your vacation an unparalleled, unforgettable experience.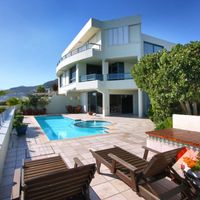 This three bedroom apartment is situated in a secure residential complex above the coast road on the lower slopes of Lion's Head.It is within walking distance to both Clifton and Camps Bay beach. Spectacular views of both the mountain range as well as the ocean from most rooms…
From R 6,000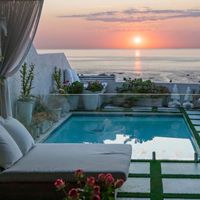 Experience the epitome of luxurious seaside living in the highly-coveted Atlantic Seaboard. This stunning holiday retreat is the ultimate relaxation destination, featuring a pristine private pool, a top-of-the-line barbecue, and awe-inspiring vistas of the most popular beach in The Cape. Unparalleled in Clifton, this lavish apartment is the…
From R 6,000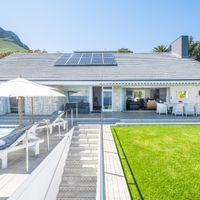 Nestled in the enchanting embrace of Clifton, Cape Town, this splendid 4-bedroom residence offers an inviting blend of comfort and charm. Poised against a backdrop of breathtaking sea vistas, this home boasts an elevated, sought-after position within a sheltered beach haven that caters to a discerning and stylish…
From R 6,000
For bookings & more Clifton Apartments click here
A small, exclusive beach suburb directly in the middle of Cape Town's most affluent area, Clifton is as trendy and surprising as neighbourhoods come. That's why Clifton apartments for rent are top-tier spaces, designer decorated, architecturally unique and always in-demand. Check out our premium selection of apartments in Clifton for rental below.
Why Stay in a Beachside Clifton Apartment?
If you value effortless luxury, pristine surroundings and reliable security, but you don't need a giant space for your holiday, Clifton apartments have what you need. Staying on one of the world's finest beaches during your summer vacation is a dream come true for many CT visitors.
Many of our Clifton apartments for rent have the highest quality modern fixtures, and are decorated in contemporary beach chic to compliment your seaside stay. Renting an apartment in an affluent area reduces travel time, security concerns and gives you immediate access to the beach.
Who Would Choose To Stay in a Clifton Apartment?
Clifton luxury apartments have the convenience of lock-up and go spaces, while not leaving out any creature comforts that you really need to have a relaxed, fulfilling holiday.
These apartments are best for:
Sun-worshippers: You're serious about spending every second of your holiday on the beach, and rightly so. That means you need something close and comfortable.
Trendy travellers: There's no getting around it, just staying in Clifton makes a statement. This is the best area in Cape Town, and you'll know why when you rent here.
Business central: Why stay in Town when you can stay on a beach 5 minutes away from Town? Come back from your busy meetings to another level of luxury in Clifton.
There are some Clifton apartments that will make your jaw drop. Find the apartment that will help you have a holiday experience closest to your idea of perfection.
Clifton Bungalows
Clifton bungalows are scattered along the shorelines of the neighbourhood, where single story holiday homes could not be more luxurious. A vacation here is the ultimate in beach opulence.
For bookings & more Clifton Bungalows click here
Enjoy views of the 4 Clifton beaches when you stay at one of these beach houses, and don't forget to revel in the falling ocean sunsets every evening as Cape Town lights up all around you. During the day, you can tan in private on your rooftop balcony, or head to one of the blue flag beaches to swim, make friends and soak up the laid back culture. For more information on Clifton locality read the Wiki entry here.