Constantia luxury villas are among the most prestigious you will find in diverse Cape Town. As an older and more refined area, you'll fit right in at one of these sprawling mountain estates.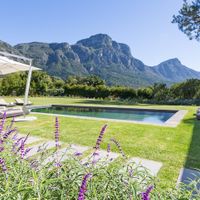 Sundance, located in the heart of the Constantia's wine region and Kirstenbosch Gardens, is a decadently indulgent yet informal for the perfect family vacation villa. This 6 bedroom villa with exquisitely tended gardens overlooks the mountain and enjoys various generous reception rooms and entertainment areas and pool room.Sundance…
From R 18,000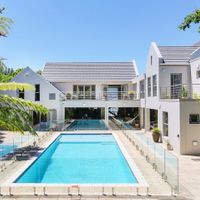 This child friendly, family home in Constantia is perfect for a relaxing holidayWith 5 bedroom, ample living space, heated pool and spacious garden, playroom, man-cave with bar and pool table, Brom Manor ensures your entire family enjoys the holiday.Stacking doors lead to the patio and pool for easy…
From R 8,000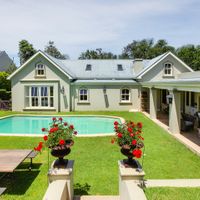 Spacious, 3-bedroom home situated in Upper Constantia, with its host of vineyards and tourist attraction, making it perfectly located to explore what the Mother City has to offer.Large, open plan living areas, which spill onto the patio and lush garden and pool area.BEST FEATURESLocationPoolOUTDOORSPoolLarge gardenOutdoor diningOutdoor lounge areaBBQLOUNGE/DININGAmple…
From R 6,000
For bookings & more Constantia luxury villas click here
Further inland, away from the popular beach culture and busy tourists – you'll find Constantia, an area steeped in Dutch Colonial history, wine farms and impeccable mountain views. Synonymous with villas set on large grounds and gourmet restaurants hidden away on wine estates, this area has just as much to offer as a vacation spent on one of Cape Town's beaches.
If you prefer to get in touch with local wine culture, history and Dutch heritage, renting one of these Constantia holiday homes will make your holiday a memorable one.
Where is Constantia?
Constantia is an important neighbourhood just South of the Cape Town CBD, it's directly behind Hout Bay and is among the most affluent of the Southern suburbs. The area lies at the foot of the Constantiaberg Mountains and is world famous for its wine estates and wines.
Heavily influenced by Dutch colonial architecture, Constantia holiday homes can be quaint and cosy or impressive with an air of grandeur about them. Because of the open farmlands of Groot Constantia, many villas are set on the most beautiful manicured grounds you have ever seen. Best of all, it's a 10 minute drive to the Kirstenbosch botanical gardens – a must-see!
Why Choose To Stay in Constantia?
Guests love Constantia because of the old world feel, mixed in with modern viticulture and the chance to explore a region that is lush all year round. Great for:
Family trips, reunions and get-togethers
Friends staying together in groups
Business team building exercises
Film shoots, photography, weddings and other events that require large grounds
The area is also 15 minutes away from the Table Mountain cable way, Cape Town Central and other popular areas like Camps Bay and the range of beaches there. Where else in the world could you holiday, spend a day at the beach, hang out on a roof top bar in the city and then finish off the day with a wine tour close to the Constantia holiday homes you've rented?
Because of its proximity, this area attracts holidaymakers that prefer country and farm-style vacations, but don't want to limit themselves to being stuck in a completely rural area. Here you get rural beauty, urban fun and beach relaxation all in one.
Types of Luxury Vacation Homes in Constantia
There are many different types of luxury vacation homes that you will find in an area like Constantia. Here are the key types that you need to know about:
Constantia villas: Timeless beauty and extreme luxury describe some of the magnificent villas that you can rent in this neighbourhood.
Constantia apartments: Large, designer apartments surrounded by wine farms are great for weekend trips or wine-focused holidays with friends.
Search through our Constantia holiday homes and find a place to stay in Groot Constantia, Constantia Uitsig, Steenberg and Buitenverwachting this vacation season.