Sea Point Luxury Accommodation is affordable, trendy and on par with some of the most luxurious properties in the world. Discover your ideal villa or apartment in this trendy urban area.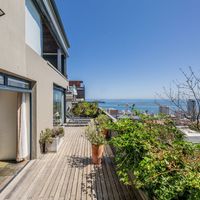 This contemporary styled apartment is a perfect choice for holidays. Flagstone tiles line the open plan kitchen and air-conditioned living room area, which leads directly on to the wrap around balau wood deck. Majestic, uninterrupted views of the Atlantic Coastline are unique to this apartment. The…
From R 4,000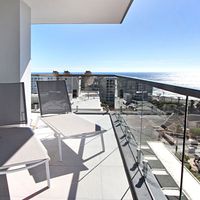 Situated in the brand new Fairmont in the heart of Sea Point on the Atlantic Seaboard, 1001 Fairmont is a stylish and sophisticated holiday apartment, perfectly located for discerning corporate and leisure travelers wanting to enjoy Cape Town's cosmopolitan lifestyle. The three-bedroom apartment is modern and bright, boasting…
From R 6,000
For bookings & more Sea Point properties click here
Finding the right accommodation in Sea Point is important if you are going to plan the holiday you've always wanted. Here you will find luxury properties dotted along some of Cape Town's most prominent roads, leading into affluent suburbs and central business areas alike.
Where is Sea Point?
A densely populated area nestled between the powerful Atlantic Ocean and the awe-inspiring mountainous region of Signal Hill, Sea Point is an urban gem that connects Cape Town with more affluent areas like Camps Bay and Clifton. Sea Point accommodation is considered more affordable than many connecting areas, which makes it a prevalent choice for visitors.
The best thing about finding accommodation in Sea Point is that it is usually in a high-rise apartment block where security and luxury are paramount. After a long day visiting Cape Town's many museums, shopping malls and restaurants – you can retreat to a comfortable place where you can rest and recharge to get the most out of your stay.
Why Choose To Stay in Sea Point?
A beach suburb with amazing accommodation, Sea Point has a promenade of its own with the azure blue ocean on one side, and a host of interesting shops, clubs, bars, offices and hotspots on the other. Guests enjoy staying in Sea Point for many reasons:
Luxury you can afford: Whoever said opulence was only for the rich and famous? Rent a holiday house here and experience the lifestyle you've always deserved.
Close to everything: Sea Point is slap in the middle of City life, connecting you to shopping, places to eat out, culture, urban nightlife and sunny beach time fun.
Don't miss your chance to stay in top-notch Sea Point accommodation to experience a myriad of lifestyles and culture all from the comfort of your rented property.