Written by Clayton | 17th January 2017 | Accommodation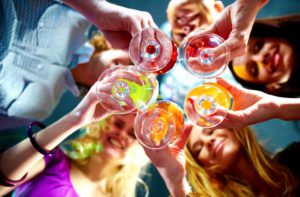 In Camps Bay, luxury villas promise the hottest holiday fun for those looking to party in style. Find the ultimate festive villa, and you will celebrate like a mogul this holiday season.
These 4 self-catering villas are the crème de la crème of Camps Bay, close to all the action of central Cape Town. With luxury features aplenty, these holiday homes firmly seat you at the top of all the local festivities that will capture your imagination this year.
The Best Festive Villas In Camps Bay
Over Christmas and the festive season, Camps Bay luxury villas become hotspots for the rich and famous to host their holiday parties. With your own beach apartment, you and your friends can experience this VIP lifestyle first-hand.
Swap a snowy white Christmas for sun-drenched beaches, ocean views and non-stop Cape Town nightlife. It's all waiting to be unwrapped once you check into any of these prestigious villas, in Camps Bay and the surrounding areas.
Camps Bay Luxury Villas For Peak Season Parties
A holiday in one of these self-catering villas will place you on the coastline of Cape Town's most desirable neighbourhood.
As the festive season approaches, you should be asking "Where can I find Camps Bay luxury villas for rent?" Here's a list of the 4 finest picks from our premier selection.
Llandudno PalmsSleeps 10 in Llandudno | From R 18,000
View Property
This 10 person beach house is where ultimate summer house parties happen.
Llandudno Palms has spacious entertainment areas indoors and outdoors, plus a large swimming pool and a generous bar. What a perfect place to ring in the New Year with flair!
This 5 bedroom property is one of our favourite Camps Bay luxury villas, due to its spectacular sea views. Once you're all partied out, enjoy direct beach access and a moonlit walk on the white sand.
This upmarket beach bungalow on Clifton 4th beach places you in a prime position – making you the envy of your fellow holidaymakers. The close proximity to the beach means you'll be privy to those famous Clifton summer sunset views, and air so salty you can taste it on your tongue.
With a pool, Jacuzzi and al-fresco braai area, 69 On Fourth packs plenty of potential for your summer celebrations.
This fine villa is tastefully furnished and fully equipped for an easy self catering holiday. The property sleeps 8 discerning guests.
On New Year's Eve, Clifton becomes the site of glittering yacht parties and local beach celebrations. Travel bloggers Mia Russell and Angela Aschmann, have named Clifton one of Cape Town's best sunset hotspots making it a superb place to "see and be seen".
This extravagant 6 storey property surpasses all other Camps Bay luxury villas when it comes to deck entertainment. This is the ultimate outdoor party pad for an unforgettable summer bash.
Inside the New Wonders villa, you'll find 5 luxurious bedrooms complete with Ralph Lauren and Gucci accessories. The villa is fully climate controlled throughout.
New Wonders also boasts a private cinema, TV room and library – elements a mogul can't live without. There is an expansive lounge and dining area, and a kitchen with the latest accessories. Outside, guests can enjoy the heated rim-flow pool and bar area.
The cellar at New Wonders is stocked with a selection of fine reds and whites, plus imported French champagne – so you can toast to special occasions.
New Wonders includes a cutting-edge security system and 24 hour security guards for your peace of mind. This is one of our premium Camps Bay luxury villas.
Rock VillaSleeps 8 in Camps Bay | From R 6,000
View Property
With an open-plan design, sliding doors and a state-of-the-art entertainment system, you can easily transform Rock Villa into a festive dance floor by connecting the interior spaces.
Outside, Rock Villa has a jet pool and a ping pong table – which can only result in epic corporate tournaments on Christmas day. The Twelve Apostles mountain range provides a spectacular backdrop to the festivities.
The villa's bar area comes complete with a mini fridge and kitchenette, so the cocktails will not stop flowing. Throughout Camps Bay, luxury villas don't get more elaborate than this!
This 4 bedroom house is a hit with party animals, but it's also family-friendly. Rock Villa has a shaded garden with a trampoline and jungle gym – and pool covers to make the property suitable for young kids.
While you're staying in Camps Bay, take in the top holiday attractions at the nearby V&A Waterfront. The Cape Wheel is a glitzy Ferris wheel with spectacular views of the city lights – travel blogs like Klipdrifters.com recommend adding a ride on this wheel to your bucket list this Christmas.
Villas in Camps Bay for Holiday Cheer
A stay at one of these holiday rentals is sure to make you and your clique some of Camps Bay's most popular residents during the festive season!
If your goal is to party like a mogul in one of the world's finest beach destinations – then your first step to getting that right is choosing the best location in CT.
In Camps Bay, luxury villas, apartments and homes are the centre of your travels. Browse our full selection of party rentals here to find the perfect spot for your getaway.