Written by Kerry | 31st Mar 2017 | Accommodation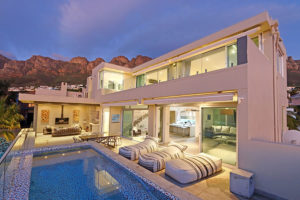 The self catering rentals of Cape Town come with heavy price tags in summer, but in winter they're a bargain for tourists looking to save.
If you're planning a holiday with friends, put your savings together and get fantastic value for money. The 5 vacation rentals on this list prove just how easily you can afford an upscale getaway in the Mother City.
Pay Less for Cape Town Self Catering Villas
Self catering rentals are an inexpensive alternative to hotel holidays. You and your friends can enjoy all the benefits of luxury accommodation, at a fantastic discount.
Around the most popular suburbs of Cape Town, self catering accommodation is always in high demand. A winter booking means you can beat the holiday rush and make the most of your budget.
Our 5 Top Affordable Self Catering Rentals
Low season is the best time to book a holiday with friends and loved ones. Save with these winter accommodation specials, and spend that extra cash on some white-hot winter fun!
Cost-conscious travellers asking "Where can I find self-catering rentals in Cape Town?" will be pleasantly surprised by these diverse options.
Camps Bay CanoSleeps 8 in Camps Bay | From R 6,000
View Property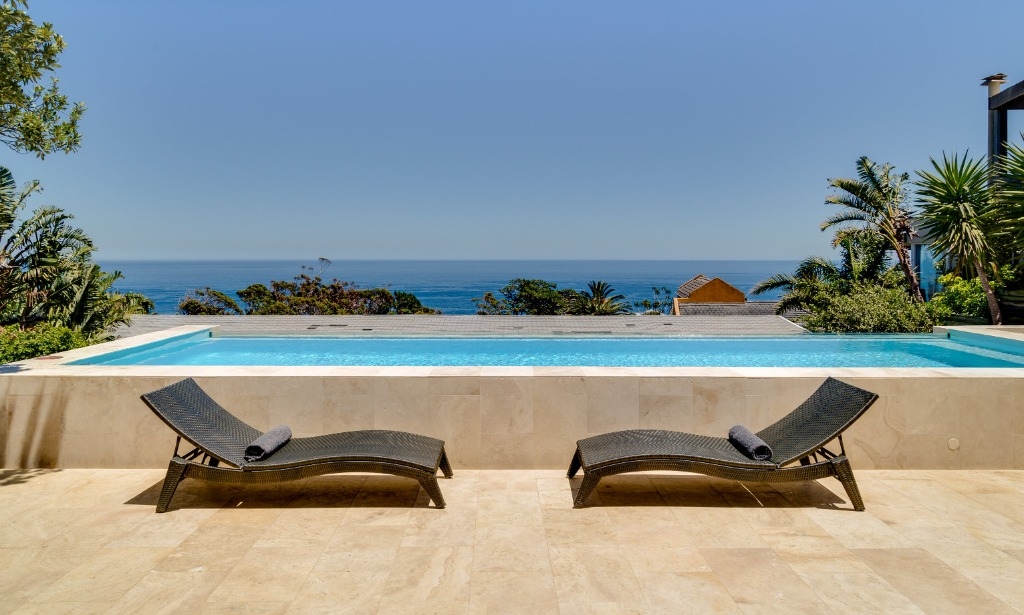 This 8-person Camps Bay villa starts at R1000.00 a night per person sharing
Price range: Platinum (R8000.00 – R12000.00)
Sleeps: 8
Starts at R1000.00 per night per person sharing
This villa has 4 double bedrooms, and is a good fit for a larger group of friends. As one of Capsol's self catering rentals, it's equipped with the finest modern conveniences you can't live without.
Highlights of Camps Bay Cano include:
Sunroom with 2 leather daybeds, which can be used as a 5th bedroom
Swimming pool, pool room with BBQ, plasma TV & sound system
Housekeeping service Monday to Saturday
This holiday home includes laundry facilities with a washer/dryer in the self-catering kitchen. All linen and towels are provided.
Enjoy a romantic couples holiday for less than R2000.00 a night per person
Holiday home for 2
From R1875.00 per night per person sharing
This is one of Capsol's cosy self catering rentals preferred by couples and honeymooners. Reconnect with your other half on a getaway during the lively Cape Town winter season.
Best features of Terrace Suite:
Views of Bakoven Bay & the Twelve Apostles
Private sun deck & plunge pool
Off-street parking on Camps Bay drive
Separate entrance for complete privacy
HD satellite TV with DVD Player
BBQ with outdoor dining for 4
Stay in chic Green Point for a cosy couples' escape this winter
Sleeps: 2
From R1350.00 per night per person sharing
Less than R700.00 per person per night
Snuggle up in a plush Green Point apartment for 2. At 507 The Odyssey, couples can enjoy each other's company in complete privacy, or explore the surrounding tourist spots.
Chic urban décor
En-suite bedroom with walk-in shower
Flat-screen TV with DSTV hotel bouquet
Close to the attractions of central Green Point
Secure apartment block with 24 hour security
Access to rooftop with shared swimming pool
Green Point is a trendy Cape Town neighbourhood, with so much to see and do. Somerset Road has a rich variety of shopping and dining options to satisfy discerning visitors.
While staying in one of the local self catering rentals, be sure to visit Cape Quarter. This lifestyle village is the place to enjoy brunch and boutique shopping like a Green Point local.
Split the cost of this luxury Clifton penthouse suite with 5 friends
Sleeps: 6
Winter price: From R3375.00 per person per night
Get together with your 5 favourite people and split the cost of a holiday in Clifton. This is one of the area's most economical self catering rentals during winter.
Despite its pocket-friendly price, Clifton Penthouse has plenty of magnificent features:
Ample outdoor terrace with views of the beach
HD television with DVD player
King bedroom with en-suite & walk-in wardrobe
24 hour security guards & cameras
Modern finishes & high-end appliances
This 3-bedroom luxury apartment is less than a minutes' walk from the beach.
Summer in Cape Town means sparkling wine, but in winter the city goes wild for whisky.
The annual Whisky Live Festival takes place between April and June, but there are tastings and master classes available all winter.
Bascule Bar at the Cape Grace has one of the largest whisky collections in the southern hemisphere. Channel your inner connoisseur as you sip award-winning single malt.
Live on Bakoven beach for less than R650.00 a night per person sharing
Sleeps: 8
As low as R625.00 per night per person sharing
Just R1875.00 each for a 3-night stay
This 2-storey beach house is right on the sand of the exclusive Bakoven Beach. The winter prices will give you a chance to experience elite ocean-side living.
Beta Villa has got to be one of the most desirable self catering rentals around.
Direct access to Bakoven Beach (5m from the garden)
Underfloor heating throughout the property
All bedrooms are en-suite
Beautifully landscaped private garden
Serviced 3 days a week
Low-Cost Cape Town: Self Catering Villas for All Budgets
These holiday homes put you in a position to enjoy all the Mother City has to offer, without the summer crowds or the high-season prices.
Make the smart choice and book one of these self catering rentals for your next holiday.