Written by Danielle | 11th Oct 2017 | Accommodation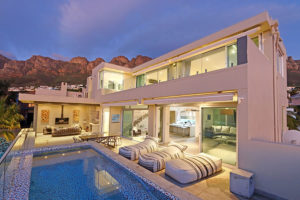 Quality holiday rentals in Cape Town come in all shapes and sizes. Which style of holiday home will you be checking into when you reach the Mother City?
Capsol has all types of rental property in the most desirable neighbourhoods, from cosy apartments to expansive vacation villas. Whatever your requirements, you're sure to find your match right here.
Your Pick of Private Villas, Apartments & Beach Rentals
All holidaymakers will have their own unique needs and vision when it comes to finding the right holiday rentals. In Cape Town, the choices are seemingly endless.
Simply browse this list of private villas and find the right holiday home for you and your loved ones.
The Most Elegant Holiday Rentals in Cape Town
The types of rental listed below each have something special to add to your vacation experience.
When you're wondering: "What types of holiday rental can I book in Cape Town?" consider one of the property types below before making your choice.
The Luxury Villa: Pentagon
PentagonSleeps 10 in Clifton | From R 45,000
View Property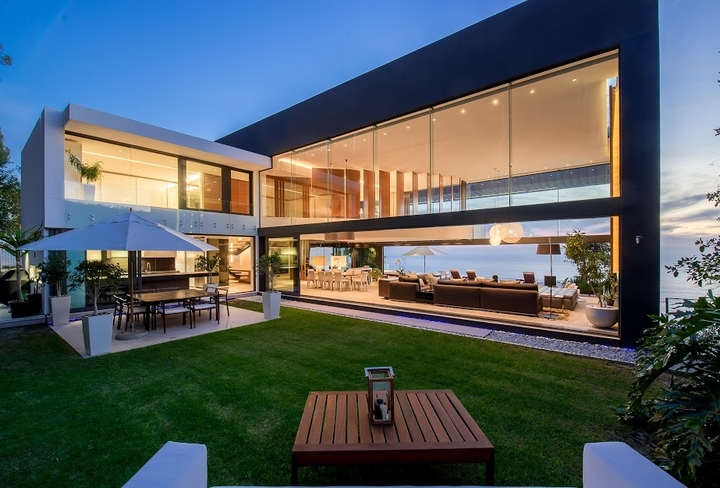 Enjoy a decadent holiday at one of Cape Town's richest addresses
This villa gives you a taste of the Clifton lifestyle. It has 5 bedrooms and sleeps 10 guests, with 2 additional rooms for staff on request.
Pentagon has a prestigious address on Clifton's Nettleton Road, which only the privileged few call home. This alone makes it one of the most sought-after holiday rentals in Cape Town.
Nettleton Road is the most exclusive street in South Africa, and is home to some of Cape Town's finest properties.
This is a fully automated home with elevator access to all floors. The property has 2 lounges and a family room, a dancing/ boxing studio, and a private cinema.
The Apartment: The One Penthouse

This penthouse suite is at the heart of the vibrant Waterfront
A truly opulent apartment on top of the famous One & Only, this 2-floor penthouse is walking distance to the Waterfront, which has hundreds of high-end shops and restaurants to choose from.
The penthouse has 4 double bedrooms to accommodate 8 guests. The master bedroom is designed to delight couples, with a his-and-hers bathroom, fireplace and walk-in dressing room.
The One Penthouse has a temperature-controlled wine cellar, where you can taste a wide variety of Cape wines. Local wine estates are known for their superior products; connoisseurs will appreciate the chance to sample them.
The apartment also comes with a gym and sauna, a library, two swimming pools and a variety of entertainment areas. There is a 24-hour butler service, with a separate butler's entrance to the dining area.
Book into one of the most glamourous holiday rentals in Cape Town, and enjoy being waited on hand and foot.
The Bespoke Beach Rental: Villa 44

You'll want for nothing during your stay at this beach villa
This 4-storey work of art has been built into the granite rocks on the Llandudno coastline. You'll be greeted with champagne on arrival, and the good times will keep flowing from there.
All 5 bedrooms have climate control, bamboo flooring and wall-to-wall ocean views. Villa 44 has an in-house butler service, and a funicular for travelling between floors.
The villa has 3 outdoor decks – on the first level, you'll find a heated pool, bar area and fire basket, with chic Bedouin-style tented seating.
The second deck has a Japanese plunge pool, and the rooftop deck is a magical private entertainment area with surround sound and uninterrupted views.
This is one of our most distinguished holiday rentals in Cape Town, designed to surpass all expectations down to the last detail.
Villa 44 is 5 minutes from Llandudno beach, where you can enjoy a secluded day of sunbathing.
Please note that this rental is not suitable for children under 6 years old.
The Party Palace: New Wonders

Celebrate in style at the 6-storey New Wonders villa
What makes this one of the most exciting holiday rentals in Cape Town?
10 lucky guests can enjoy 6 storeys of non-stop entertainment at New Wonders. The Clifton villa makes an extravagant venue for a celebration, with plenty of space for indoor and outdoor parties.
New Wonders has a temperature-controlled pool overlooking the sea, as well as a cinema and library. Guests will find plasma TVs throughout the villa, and a separate TV room with more privacy.
The cellar offers a choice of South African wines and French champagne, adding sparkle to any event.
When the party's over, guests can sink into silk-filled duvets and goose-down pillows. All 7 bedrooms have finishing touches from Gucci or Ralph Lauren for that wow factor.
The Mountainside Mansion: Bond 008

Stay in a fully services holiday home with dramatic mountain scenery
Bond 008 in Camps Bay sleeps 12 people. The layout has self-contained apartments to give guests in large groups added privacy. This will suit corporate groups and business travellers too.
This is an immense villa on the slopes of Camps Bay, with 2 ample swimming pools, and sleek glass walls that let the sunlight in.
Bond 008 is fully staffed, and a continental breakfast is served each morning. This is one of the neighbourhood's most elite holiday rentals – in Cape Town, that's saying a lot!
Choose From a Tantalising Assortment of Private Villas
Which type of holiday property can you picture yourself in on your next vacation?
Browse Capsol's full selection of available holiday rentals in Cape Town, and pick your ultimate luxury accommodation.