Written by Dianne Cawood | 9th Jul 2018 | News, Things To Do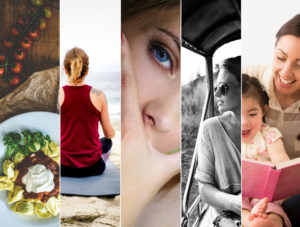 Capsol features only the best villas in Cape Town, and we'll help you select the right one for your holiday as well as offer on-the-ground support. That's not all, though: we've pulled together our insider knowledge and contacts to offer extra services that you won't get when you make a direct booking with a property. Here are some of our most popular requests.
1. Private chefs, butler and private security
OK, so your villa's kitchen is state-of-the-art and perfect for creating culinary masterpieces, but you're on holiday and you just want to relax.
We can connect you with a private chef who can whip up anything – three-course plated gourmet dinners, an African-style luxury seafood 'braai', party food or a romantic picnic for two. Naturally, they'll set the table and clear up, and stock the pantry and fridge. The options are limitless, whether you want a full-time chef, occasional catering for a special occasion or meals dropped off that you can heat up yourself.
We can also supply full-time internationally trained butler. Our villas have state-of-the-art security systems, but we can arrange extra cover – such as the services of a bodyguard and bullet-proof vehicles – if needed.
2. In-house fitness instructors and yoga instructors
If you select a villa that has an in-house gym, it would be a shame not to use it – and there's nothing more motivating than having a personal trainer show up to put you through your paces. Just let us know what kind of routine you're used to at home, and what you'd like when you're here – if you just want to run on the beach we can point you to the best places too. Besides the obvious health benefits of working out while on holiday, hiring a personal trainer also means that you can indulge in Cape Town's legendary restaurant and wine scene without any guilt whatsoever.
Our villas have lovely spacious outdoor areas, usually with incredible sea or mountain views, that make the perfect setting for a yoga class. We can arrange a practitioner for all styles and levels.
3. In-house beauty treatments and surgical safaris
Choose from a range of beauty treatments ranging from waxing and massage to more involved anti-ageing treatments – peels, micro-needling, Rejuvapen for micro-pigmentation or scarring. People back home will think it's just your holiday that's left you looking rested and refreshed…
Medical treatments – known as surgical safaris – are also popular options in South Africa due to the favourable exchange rate. We can arrange for a high-profile – but discreet – doctor to come to you to administer Botox, dermal fillers, vitamin/nutritional drips and vampire facials – let us know what you'd like and we'll do the rest.
4. Chauffeurs and guided tours
Many of our clients don't want the hassle of driving in a different country, especially one they don't know very well or that drives on the 'wrong' side of the road. We can arrange a dedicated chauffeur for your whole stay or specific outings.
Popular choices include a day on safari (there are several game reserves within reach of Cape Town where you can see the Big Five and not worry about malaria), trips to the Cape Winelands (ideal if you want to indulge in some wine tasting without worrying about driving) or to some lovely destinations just outside the city that you might not have heard of. The West Coast has quaint fishing villages and gorgeous wildflowers between August and October, for example, and Hermanus is famous for whales between June and November.
Of course, we can also help with trips within the city – the V&A Waterfront and Robben Island, Table Mountain, cage diving with sharks, township tours, helicopter rides…
5. Babysitting services
While Cape Town has to be one of the child-friendliest destinations out there, there's also a buzzing dining and nightlife scene to explore – whether you're checking out the strip of trendy restaurants on Bree Street or enjoying a top-notch cocktail at a stylish bar, you won't need to worry about the kids. We can arrange highly-qualified and stringently-vetted babysitters to look after your little ones.
Do you like the sound of these options or have we left anything out? Call/Chat with us today to find out what we can arrange especially for you.