Traditional Bank Transfer (local or Forex)
Please ensure fees are ticked as being for your account as we require the funds to clear in our account in full.
| | |
| --- | --- |
| Account Name: | CAPSOL VILLA RENTALS |
| Bank: | FIRST NATIONAL BANK |
| Branch: | HOUT BAY |
| Branch Code: | 204009 |
| Account Number: | 627 424 87491 |
| Type: | CURRENT ACCOUNT |
| SWIFT CODE: | FIRNZAJJ |
Credit Card (local & international guests)
If you would like to pay via credit card, your consultant will be able to generate an unique link in order to facilitate payment online. Please note that a  2.5% surcharge applies for use of the online payment facility (credit and debit cards). Calculation for the surcharge is done as follows: Amount / 97.5%. For last minute bookings, payment via credit card will be mandatory.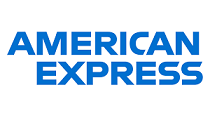 Global Bank transfer via Flywire.com (zero fee's / international guests only)
Flywire.com is a secure payment solution that provides international payers with localized payment options. Flywire's extensive global collection network enables Capsol to collect payments from over 200 countries and territories, and more than 120 currencies.
For more information, you are welcome to view the following video.
Should you wish to make payment online via Flywire.com (international guests only), please let your consultant know and he/she will include this as a payment option within your booking confirmation email.